Quick Start Demos
Here are some examples that show the YAML CSS framework in full flight.
Flexible Grid
A flexible and responsive grid layout showing the basic usage of YAMLs grid elements.
View Example
Columns & Grids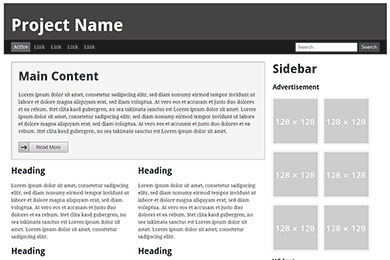 A responsive layout with a flexible content column, some nested grid elements and a fixed width sidebar.
View Example
Custom Grid (960px)
A fixed grid layout, based on 960 Grid System. It shows the use of custom grid configurations.
View Example
RTL Support
A demo for YAMLs support of Hebrew or Arabic languages, that have «right to left» text flow.
View Example